Shadow by Aniruddha Bose
Shadow
by
Aniruddha Bose
Fiction, English
Hardbound, 488 Pages, 500 gms
About:
shadow, Aniruddha, Bose, fiction, philosophy, new, idea, peace, tranquility
---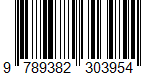 Releasing shortly
When the sun has set in yonder sky
The moon sings a soothing lullaby
Of yester years of the sweet past bygone
Of the uncertain tomorrow
That beckons galore...
It is merely a change of perception
Fool is he, who is looking for a solution.
The world was always there
As it has always been
The truth will evolve amidst all deception.
Publications of Aniruddha Bose:
---
---
---
---
---
---
---
---
---
---
---
---
---
---
---
---
---
---
---
---
---
---
---
---
---
---
---
---
---
---
---
---
---